This listing is for varieties of sweet, edible Citrus, mainly Limes – all are seeds
1) Citrus reticulata, Mandarin orange, mandarin, mandarine – 10 seed
2) Thai Kaffir Lime, Citrus hystrix, fruit tree – 10 fresh
3) Asian Key lime – Citrus aurantifolia, fruit tree – (Out of Stock)
4) Australian Finger Lime plant, Citrus australasica Long Pink – 10 seed (Out of Stock)
5) Australian Finger Lime plant, Citrus australasica Long Green – 10 seed (and/or Green Skin)
6) Australian Finger Lime plant, Citrus australasica Fat Pink – 10 seed
7) Australian Finger Lime plant, Citrus australasica Black/Clear – 10 seed
8) Australian Finger Lime plant, Citrus australasica Red Oval – 10 seed
8A) Australian Finger Lime plant, Citrus australasica 5 seed each 4 variety – 20 seed mix
8B) Australian Finger Lime plant, Citrus australasica 5 seed each 5 variety – 25 seed
9) Lemonade = Lemon, Citrus limon X Navel Orange, Citrus sinensis. 10 seed
10) Citrus jambhiri, Bush lemon, Rough Lemon – 10 seeds
11) Blood Lime = Citrus australasica var. sanguinea X Ellendale Mandarin – 10 seed
12) Kumquat – Calamondin – Citrus madurensis 10 seed
13) Sunrise, Citrus australasica x (Fortunella sp x Citrus reticulate `Calamondin') 10 seed
14) Gympie Microcitrus australis "Dooja"
15) Calamnci, Citrfortunella microcarpa – small tree – 10 seed
16) Rangpur Citrus × limonia, lemandarin, mandarin-lime – 10 seed
17) Fortunella margarita, Nagami kumquat
18) Blood Orange, Citrus X sinensis
19) Citrus latifolia Tahitian Lime – rare usually seedless 6 seeds (1 of)
20) Blood Grapefruit, Ruby Gold, Citrus × paradisi
21) Sour Marmalade Orange, Citrus aurantium – 10 seed
22) Australian Sweet Lime, Citrus latifolia -10 seeds
xxxxxxxxxxxxxxxxxxxxxxxxxxxxxxxxxxxxxxxxxxxxxx
My overseas mail has no tracking.. Auspost has EXPORT DECLARATION on all letters sent.. not tracking.   It proves it left the country no more. YOU HAVE BEEN TOLD!
If you live out of Australia and want tracking.. Say so.. I will increase postage accordingly.
International Parcel post has tracking and it costs $25.00.

Citrus reticulata, Mandarin orange, mandarin mandarine – 10 seed

 $6.00
Mandarin orange, also known as the mandarin or mandarine, is a small citrus tree (Citrus reticulata) with fruit resembling other oranges. Mandarin oranges are usually eaten plain or in fruit salads. Specifically reddish-orange mandarin cultivars can be marketed as tangerines, but this is not a botanical classification. When exporting began, local Mandarin oranges were named after their port of origin.  The tree is more drought-tolerant than the fruit. The mandarin is tender and is damaged easily by cold. It can be grown in tropical and subtropical areas.
According to molecular studies, the mandarin, the citron, the pomelo, and the papeda were the ancestors of all other citrus species and their varieties, through breeding or natural hybridization; mandarins are therefore all the more important as the only sweet fruit among the parental species.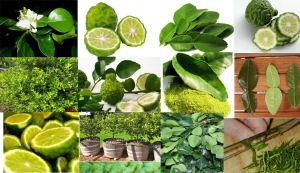 Citrus hystrix, Kaffir lime – 10 seeds,
 $7.00 
This citrus fruit is native to Asian countries and is used in Asian cuisine.
Kaffir lime is a thorny bush, Can grow 5ft tall, but usually kept short by pruning. It has very aromatic and unusual shaped double leaves. The kaffir lime has a rough, lumpy green fruit. The green to yellowish when fully ripe fruit is juicy and not very sweet, known for it's lumpy exterior and its small size (approx. 4 cm wide). Both the leaves and fruit are used in cooking, and can also be eaten fresh. Wonderfully flavored for both sweet and savory dishes. The rind of the kaffir lime is commonly used in Lao and Thai curry paste, adding an aromatic, astringent flavor. The zest of the fruit is used in creole cuisine and to impart flavor to "arranged" rums in the Martinique, Réunion island and Madagascar. some Vietnam cusine with chicken serve include lime leaves dice to add fragment. steaming snail also include lime leave to decrease the stink when steam. However, it is the hourglass-shaped leaves (comprising the leaf blade plus a flattened, leaf-like leaf-stalk or petiole) that are used most often in cooking. They can be used fresh or dried, and can be stored frozen. The leaves are widely used in Thai and Lao cuisine (for dishes such as tom yum), and Cambodian cuisine (for the base paste "Krueng"). The leaves are also used in Indonesian cuisine (especially Balinese cuisine and Javanese cuisine), for foods such as sayur asam, and are used along with Indonesian bay leaf for chicken and fish. They are also found in Malaysian and Burmese cuisines. In Cambodia, the entire fruit is crystallized/candied for eating
Fruit sliced thinly and added to a jug of cold water in the fridge, it will make a great thirst quenching drink on a hot day, no sugar required. Fruit can be used as a substitute for ordinary lime in European recipes. Very tasty mixed with ginger, garlic, chile, coriander and lemon grass in savory dishes. Has many health benefits like all citrus, and is high in Vit C. The juice and rinds are used in traditional Indonesian medicine; for this reason the fruit is referred to in Indonesia as jeruk obat ("medicine citrus"). The oil from the rind has strong insecticidal properties. Grows well in a pot as it's from tropics to sub-tropics and is frost sensitive. Imagine how wonderful it will be to have your own Fresh Kaffir Lime Leaves on hand for all your Asian and Thai Cooking. Evergreen so you have them all year round.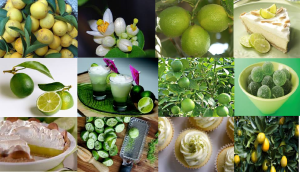 KEY LIME, Citrus aurantifolia, West Indian Lime – 10 fresh seeds  
a.k.a. Mexican Lime, West Indian Lime. A small lime, ripening to yellow, although often used when green. The Key Lime tends to be more aromatic in flavor and scent than other limes. Flavor is excellent and is used to make Key Lime Pie. A small tree, generally to 10-20ft. Fruits ripen about 5-6 months following flowering. In California, flowers are produced during spring-summer. The Key Lime is more cold sensitive than most of its relatives, and tends to be injured or killed with temperatures below 32F. It isn't too picky about soils and adapts fairly well to sandy soils. Keep trees well drained, extensive periods of flooding can kill the tree. Grow in full sun, trees need quite a bit of heat to set quality fruit. Propagation is by seeds. Also by grafting, with which trees tend to produce fruit a bit faster (3-4 years, vs. 4-7 for seedlings). Note on seeds: Seeds are harvested fresh, but to successfully germinate citrus seeds, a constant soil temperature at 75-85F is a must. Water moderately, only when the surface begins to dry. Over-watering can lead to rot. Sprout in shade, greenhouse or filtered sun, use anti-fungal. Fruits are commonly used in beverages and as an ingredient in desserts (Key Lime Pie for example). The fruits can be used just like any other limes. Native to southeast Asia. Has been cultivated for centuries throughout Asia and the Middle East.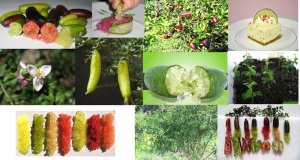 Australian Finger Lime seed, Citrus australasica Long Pink – 10 seed  $11.00

Australian Finger Lime seed, Citrus australasica  Green Skin – 10 seed $11.00    
Australian Finger Lime seed, Citrus australasica Fat Pink – 10 seed  $11.00
 $11.00

Australian Finger Lime plant, Citrus australasica Black/Clear – 10 seed  $11.00
Australian Finger Lime plant, Citrus australasica Red – 10 seed  $11.00
Australian Finger Lime Mix, Citrus australasica 5 seed each 3 x variety – 15 seeds   $30.00  
Australian Finger Lime , Citrus australasica 5 seed each 4 x variety (+bloodlime)- 20 seeds $42.00    
The Australian Finger Lime plant, Citrus australasica is a thorny understorey shrub or small tree of lowland subtropical rainforest and dry rainforest in the coastal border region of Queensland and New South Wales, Australia. It has edible fruits which are under development as a potential new commercial crop.
The plant is 2–7 meters in height. Leaves are small, 1–6 cm long and 3–25 mm wide, glabrous, with a notched tip and crenate towards the apex. Flowers are white with petals 6–9 mm long. The fruit is cylindrical, 4–8 cm long, sometimes slightly curved, coming in different colors, including pink and green. Early settlers consumed the fruit and retained the trees when clearing for agriculture. Colonial botanists suggested that they should be cultivated. The finger lime has been recently popularized as a gourmet bushfood. The globular juice vesicles have been likened to a "lime caviar ", which can be used as a garnish or added to various recipes. The fresh vesicles have the effect of a burst of effervescent tangy flavour as they are chewed. The fruit juice is acidic and similar to that of a lime. Marmalade and pickles are also made from finger lime. The finger lime peel can be dried and used as a flavouring spice. Commercial use of finger lime fruit started in the mid-1990s in boutique marmalades made from wild harvested fruit. By 2000 the finger lime was being sold in restaurants, including the export of fresh fruit.
The finger lime has been recently grown on a commercial basis in Australia in response to high demand for the fruit.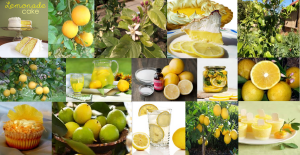 Lemonade  Lemon, Citrus limon X Navel Orange, Citrus sinensis. 10 seed $11.00
 
The lemonade fruit is a hybrid citrus fruit found in Australia and New Zealand. A cross between a navel orange and a lemon, it was first cultivated in the 1980s and grows in subtropical regions of the two countries, notably Queensland in Australia and Northland in New Zealand. The fruit has a similar appearance to limes, but yellows as it ripens. The fruit is segmented, and can be eaten readily; its low-acid content gives it a sweet taste similar to the orange, but with a flavour not unlike a mild lemon.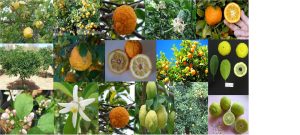 10) Citrus jambhiri, Bush lemon, Rough Lemon – 10 seeds   $8.00
 
Citrus jambhiri A wild lemon from subtropical Australia, the bush lemon or rough lemon is very hardy, with a thick bumpy skin (like citron, below) and a strong lemon flavor from the rind—similar to a true lemon. The bush lemon can be very low in juice, but often always features a much stronger-tasting flesh than other lemons. Its hardiness makes it a good rootstock for grafting other varieties. The bush lemon is self-seeding. This means that when the seeds fall to the ground in the right environment, they will germinate and grow the following spring.
11) Blood Lime  Citrus australasica var. sanguinea X Ellendale Mandarin – 10 seed    $13.00

This hybrid citrus resulting from the open pollination of a flower of Citrus australasica var. sanguinea – the red finger lime, until recently known botanically as Microcitrus australasica. The pollen parent was either a Rangpur lime or an Ellendale Mandarin. Both these varieties are themselves citrus hybrids. The Rangpur is probably a cross between a lemon and a mandarin, and so sometimes called a lemanderin. It is an attractive fruit with a very acidic taste and orange peel and flesh. The Ellendale originated in Bundaberg, Queensland, Australia around 1878. It is believed to be a natural cross of a mandarin and an orange. The Ellendale Mandarin fruit is deep orange, with high sugar as well as acid content, which gives it a rich, sweet, tangy flavour.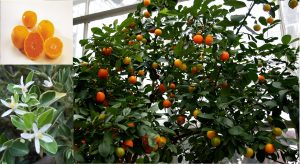 12) Calamondin – Citrus madurensis 10 seed  $10.00


In the Philippines it is referred to a as Calamansi, where the acid pulp is used to make chutneys, marmalades or as a lime substitute. Very ornamental bearing heavy crops of small round orange fruits. bush or shrub
13) Sunrise, Citrus australasica x (Fortunella sp x Citrus reticulata,Calamondin) 10 seed  $13.00
Australian Sunrise Lime®, Golden Lime, Egg Lime, native hybrid
Similar to a cumquat – sharp & clean with a light floral aroma & refreshing acid-sweet flavour The fruit are similar in look to a cumquat. They are a squat smallish egg share in size and a lovely golden colour. Frozen immediately after harvest, when defrosted this fruit is as good as fresh. Great in beverages & desserts, especially sorbets.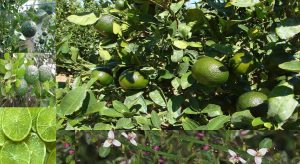 14) Gympie Microcitrus australis "Dooja"  $15.00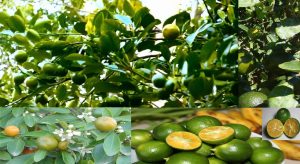 15) Calamansi, Citrofortunella microcarpa – small tree – 10 seed $10.00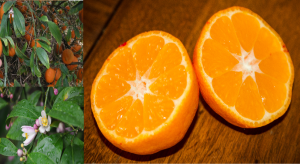 16) Rangpur Citrus × limonia, lemandarin, mandarin-lime – 10 seed
$13.00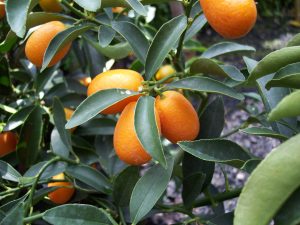 17) Fortunella margarita, Nagami kumquat – 10 seed  $10.00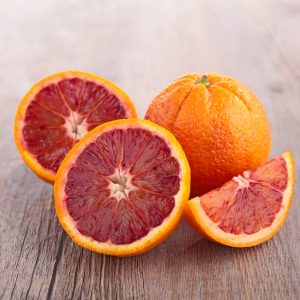 18) Blood Orange, Citrus X sinensis – seed
$10.00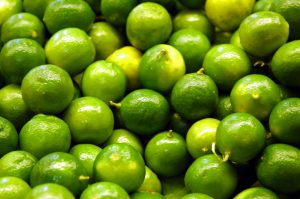 19) Citrus latifolia Tahitian Lime – rare usually seedless 6 seeds $10.00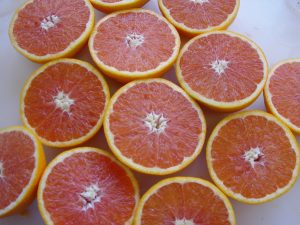 20) Blood Grapefruit, Ruby Gold, Citrus × paradisi seed $10.00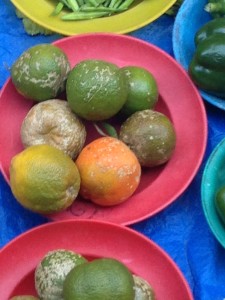 21) Citrus aurantifolia, Fiji Lime – 10 seed $10.00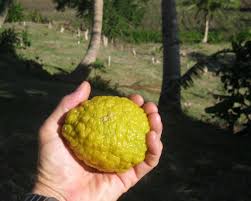 22) Citrus limon, Fiji Lemon – 10 seed $10.00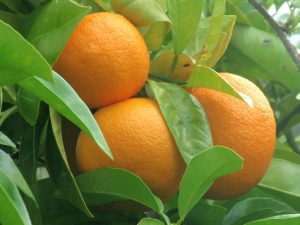 23) Sour Marmalade Orange, Citrus aurantium seed $8.00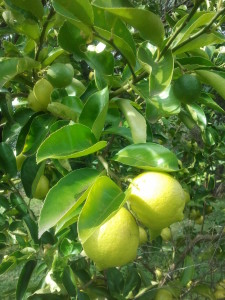 23) Australian Sweet Lime, Citrus latifolia seeds  $12.00

Sweet Lime was developed for the colder climates, but grows very well in the tropics as well. It grows about the size of a "cross between" a tennis ball and a Ping-Pong ball and is green turning yellow when ready to pick.. Very juicy and the juice is very pleasant to drink.

Add to cart those you want shipping will be added for international buyers.
Posted promptly after payment is received
At the moment we have FREE POSTAGE so make use of it while you can! (Australia only)
Thanks for shopping. Have a great day 🙂
Please email any questions you may have.
Please check your local state and country quarantine restrictions before making a purchase – Not to WA or Tas – sorry!
My overseas mail has no tracking.. Auspost has EXPORT DECLARATION on all letters sent.. not tracking.  This proves it left the country no more. YOU HAVE BEEN TOLD!
If you live Overseas and want tracking?.. Say so.. I will increase postage accordingly.
Parcel post has tracking and it costs $25.00.AU